Stanley J. Hubbard, Ministering Evangelist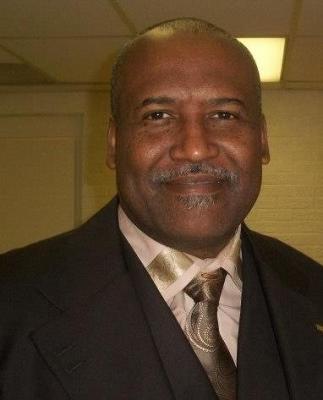 Stanley Hubbard is the Minister of the Word for the Kingsley Terrace Church of Christ in Indianapolis, Indiana. He is a native of Beaumont, Texas.  He has served congregations in Texas, Alabama and North Carolina. Stanley is a graduate of Preston Road Center for Christian Education of Dallas, TX. 
He received his B.A. in Bible from Heritage Christian University in Florence, AL., and received his first Masters in Ministry from Southern Christian University. 
 
         He has studied at Harding Graduate School of Religion and Freed-Hardeman University.  He received his second Masters degree in Counseling and a Masters of Divinity in Marriage and Family Therapy at Southern Christian University and has trained with the Onslow County Brynn Marr Hospital. Stanley has counseled, mentored and developed leaders and groups for over twenty years. 

He has conducted workshops and Revivals from as far away as Italy, Okinawa, Japan, Central America, Bermuda, Bahamas, Jamaica, and across the United States.  These workshops have helped couples, families, Leaders, Teachers, Parents and children.
He has traveled worldwide conducting Leadership, Marriage, Family Workshops/Retreats, Single Workshops and Educational Workshops.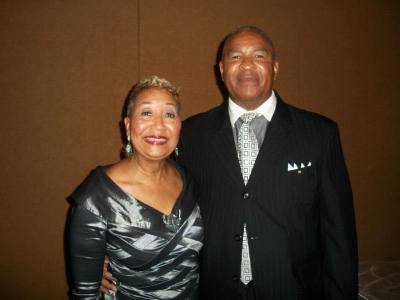 Stephen Warren, Elder

Elder Stephen & Beverly Warren

My spiritual journey:  Being of another religious persuasion, I knew of
God.     However, in 1967 I was baptized into the Lord's church and thus
began my coming to know God. One thing quickly became apparent;
spiritual warfare of which I knew very little set in. Soon I became like
the children of Israel, wondering in the wilderness.  In 1983, I decided to get serious and stop playing church. The following year Bro. G.P Holt asked me had I thought about becoming a deacon. Later in the same year after attending classes and related training I was installed as a deacon.  After six years of serving, I realized there was more I
could do for the Lord. In 1990 I expressed my desires to then Minister Russell A. Pointer and one year later Bro. Pointer ordained me as an Elder.  My work and interests:  I have been blessed to work at the same company for forty six years. During this time, there have been many
opportunities to serve my fellowman especially as a UAW representative.


My main focus of representation as a UAW representative was in the area of Fair Employment Practices. My diligence and persistence resulted in elimination of numerous barriers of discrimination both in the workplace and union. In 1985, the entrepreneurial spirit was activated by my thirst for Information Technology. The next five years was spent in a part time business building and selling computers.
Home, family, pets:  We have three adult children and five grandchildren. We have no pets
What do you look forward to on Sunday mornings at Kingsley Terrace?:  Meeting and greeting in the foyer as members arrive and welcoming visitors.
Favorite Kingsley Terrace Memory:  In my younger years being over the "kitchen crew" during our fellowship dinners, we fed hundreds. Even though the work was labor intensive, we had much fun and enjoyment.
Favorite book of the Bible:  I don't so much as have a favorite book but a favorite passage of scripture; Roman 7:15–25. Reading this passage was an "aha moment" resulting in a major shift in my spiritual thinking and knowledge.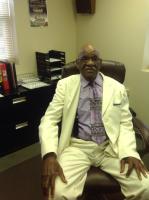 Dwain Himes, Elder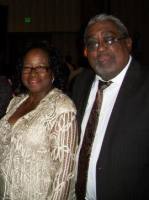 Stephen Torain, Elder

Elder Stephen & Harolyn Torain


I have been a member of the body of Christ for over forty years.  Baptized by the late Brother G. P. Holt, I was educated in church leadership by established church leaders who were spiritually seasoned,and sound in the body and the teaching of Christ.  Throughout my service to this congregation, I have served as Director of Education and currently serve as Director of Finance.


As a former board member of South Western Christian College, I continue to guide our congregation's fundraising efforts in support of the educational work of that Christian institution. 


Additionally, I have had the good fortune of traveling to Guatemala to experience first hand the work our missionaries are doing there to further the cause of Christ.  

I consider it a blessing to worship
in the house of the Lord each and every time we are called to assemble.  While I don't have a favorite bible passage, I am fond of the passages of Matthew 5:39-45 which begin, "But I say unto you, That ye
resist not evil:  But whosoever shall smite thee on thy right cheek, turn to him the other also."

I was raised a Baptist and was very active in youth activities from day one.  Hence, getting to know and eventually marrying my wife, Harolyn, the daughter of an elder and a life-long member of the Church of Christ, was tedious at best.  Thank God, the Word, patience, and no doubt many prayers prevailed and my spiritual journey commenced.
 
I am a Purdue University graduate and a retired Air Traffic Controller.  Since retiring my days are filled with playing and teaching golf, being manipulated and directed by my three grand-daughters, and most recently serving as an Elder at Kingsley Terrace. 

It appears that my serving as an Elder will soon dominate my time in the future as it currently consumes my thoughts now, indicating yet more lifestyle changes in the future.  My wife and I have no pets, thus freeing us to travel America by train, playing golf along the way.

My burning hope is that my addition to Leadership will expand and develop
KT's potential and effectiveness in such a way that maximizes God's plan
for us in Indianapolis.  To that end, I am continually searching for ways to most effectively and efficiently deliver God's message, which does not change, using methods and in ways that are constantly
changing. 

I am convinced that Leadership's task is to find that delicate and complex balance that serves all facets of our congregation
alienating none, while at the same time remaining true to God's Word; a
daunting task.